In my homeschool, I prefer to have my kids learn to type well before they start with any major writing endeavors, so I was happy to offer to do this review of The Typing Coach online typing tutor from The Typing Coach Online Typing Course. Even though this review happened at the same time as some major things in our lives, our experience has been a pleasant one and I've been happy to have something my student can work on independently.
Online Typing Lessons
Because I realized that this was a mastery-based course and mostly geared towards auditory learners, I opted to have my middle son do the review. Brandon is 12 years old, dyslexic, and finishing the 6th grade. I've heard that it's difficult for dyslexic students to learn to type, so I was happy to find an auditory approach because I know that he learns well this way. Instead of looking at a paper and typing what he sees, he gets to listen to the audio recording and type what he hears. This is a fantastic option for us and one I'm thrilled to have found!
It was a little bit hard to navigate when I first signed in. As much as they try, I think the overabundance of instruction on using the site actually complicates it a little bit and I feel like there's too much introduction. We were mostly just ready to get started. I'd like to see a "quick start" guide or something, at least a warning that I need to spend a good hour going through all the prep materials. After it was all said and done, the quick answer was this:
Print off everything that says "print this…" under the Course Introduction

Have the student take a pretest.

The How To guide under Practice & Testing Center is helpful.

Click Go To Practice & Testing Center.

Use the printouts to have your student do the first timed test.

Backspace is not an option, and it's a good idea to warn your student that this is the case!

Record results on the record sheet.

Have the student begin lessons.

When your student thinks he's ready, have him go back to the Practice & Testing Center to do a timed test for each lesson. The student is not supposed to progress until he passes that test – which is no more than one mistake per minute.

Can you see here that the screen is off? The actual lessons aren't video files, they are audio files. The lessons are about 20 minutes long, and the first little bit is an explanation. After that, the audio gives instruction to the student about what to type. It even starts out occasionally prompting which finger they should be using. The voice on the recording is very calm and steady. They use their word processor and are often instructed to turn the screen itself off so that they aren't tempted to backspace or check what they are typing. When it's finished they are given the opportunity to check their work.
When Brandon first started the program, he couldn't finish the pretest. He was frustrated with not being allowed to make any mistakes, not being allowed to backspace, and at the thought of not being allowed to look at his hands. He's currently passed the home row test and working on his top row. He pushes the keyboard under our desk so that he can't see his fingers (but is still sitting properly with correct posture as instructed), and turns the screen off. He may not type it perfectly (and our keyboard has a few keys that stick), but he is learning to type and isn't struggling at all with memorization – a common struggle for him and many dyslexic students – nor with the frustration of trying to constantly follow a visual prompt (though they are used in the program).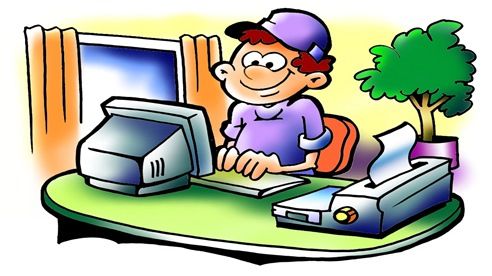 This is a program I'll be happy to recommend to others in the future, especially to dyslexic students or to other auditory learner types. We've tried several programs, online and CD-Rom as well as books, and this is the first program we've used that I've seen results with this student. We are happy with it and will continue using it.
You can connect with Typing Coach on Twitter, and don't forget to check out the other Crew reviews!