Have you ever made homemade chocolate Valentine's kisses for your kids? My mom was a Tupperware lady when I was a kid (and off and on for my whole life) and this was one thing I remember having many times. It was cool. I thought everyone knew about it. Apparently it's a Tupperware ladies' kids' thing.
How to Make Homemade Chocolate Valentine's Kisses
These are very super easy to make! All you need is chocolate, a funnel, and a way to heat the chocolate. I used the microwave because I'm the world's best person to burn simple stuff to the bottom of the pan, but you could totally use the stove (or a double boiler) if that's your thing. Here's your list for homemade chocolate Valentine's kisses:
one 12oz package of semi-sweet chocolate morsels
one funnel – Tupperware ones are shaped perfectly!
bowl to heat chocolate
a cup or other device inside which to set your funnel
aluminum foil
tape or decorative paper – optional
Melt your chocolate using your favorite method. I just dumped mine into a glass bowl and placed it in the microwave on medium heat for 2 1/2 minutes. You want to be careful using the microwave; if you use too high of a heat and/or don't stir often enough, the chocolate will burn around the edges before it ever really melts.
You'll want to spray the inside of your funnel with cooking or pan spray, or butter it down, to make it easier to get the chocolate out when it hardens. Place the funnel inside a bowl or a cup so that the big opening is up; you'll need the cup or bowl to be such that the small top opening of the funnel will sit flat on the bottom of it, and the sides of the funnel will be supported by the bowl.
When the chocolate has melted, stir it and spoon or pour it into the funnel. I found that if my chocolate was a good consistency, it didn't really "pour" very well, and I mostly had to spoon it. Fill the funnel to the top, and let it sit and cool so that it hardens. You can place it into the refrigerator or freezer to hurry it along some.
When it has completely hardened, wrap it with foil. Since I used the silly funnels with the really long top, I cut the long end off the candy before I wrapped it. Sort of twist the foil near the top, so it resembles the cute little kisses you can buy at the store. If you'd like to, you can use paper or tape to write a message on and let it stick out the top of the foil. If you are going to do this, I suggest that you cut the paper long enough so that you can place it under the chocolate before you wrap it up in the foil. You'll need quite a long piece of paper!
Now, I have (sadly) lost my Tupperware funnel, so I used cheap funnels from the dollar store. I used the two smaller ones and together they were just about the right size for the two candies. In my memory, one package did one kiss, but it might work out more like three kisses to two packages of chocolate if you are using the Tupperware funnels. The Tupperware ones really are the perfect shape to do these homemade chocolate Valentine's kisses. I couldn't find my funnel when I did this, so I bought some cheap ones (what I thought was cheap…) at the dollar store and they aren't my favorite, perfect shape. Please use the Tupperware funnel i f you can!
This is SUCH an easy and fun craft idea, and the kids LOVE helping – or receiving these for Valentine's Day. Make these homemade chocolate Valentine's kisses to love on your kids, or let your kids help make them for friends, teachers, or service providers. Really, who wouldn't want one of these? I WANT one of these. (Just saying.)
These homemade chocolate Valentine's kisses are one fun thing, a cool tradition that I remember from my childhood. It's one of those things that I took for granted and only realized as an adult how really fun and cool and unique of an idea it was, and what I wasn't doing for my own kids by leaving it out. Homemade chocolate Valentine's kisses are a tradition from my childhood that I'm totally bringing back this year, purchase of multiple Tupperware funnels to boot. (C'mon, they're only 75 cents each! You'll have to find a local Tupperware lady, or contact my friends Melinda or Machelle. I don't see them available individually on the wesite.)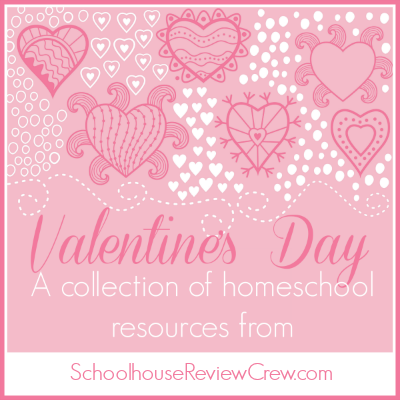 To see the other posts in this series, visit my
INDEX
page. How are you doing with your weekly series posts? Don't forget to link yours up here, and I'd love to hear some feedback on if you are enjoying my series on sharing your childhood with your kids. Be blessed!