We are always looking for ways to save money, and our high school senior heading to college provides no exception to that rule. CLEP tests are one way to save money for college, and my son has been studying using SpeedyPrep CLEP Test Prep services. With membership, we have had access to two dozen different courses! See the video on the About Us page, and keep reading to hear about our experience so far.
CLEP Test Prep
The way the program works is mostly by quizzes. The study sessions ask questions and it gives you immediate feedback as to if your answer is correct or incorrect, a bit of information as an explanation, and the opportunity to view an instructional video, before moving on to the next question.
These quizzes are the foundation of the program, and completing these questions is what fills up the progress bar. Your progress bar fills as you answer questions correctly, and the company offers a guarantee based on this progress bar. If your student fills the completion bar to 90-100% and takes the test within 90 days, they are guaranteed to pass it or SpeedyPrep will give your money back!
We were a little confused at first, because we thought that the basic part of the program was the videos. That's not the case – the videos are only meant to be a backup and refresher for information your student should already have. Your student should have already taken the high school equivalent of the CLEP courses before attempting the test; these are not designed to be courses in and of themselves.
To access the videos, you can click the Videos link on the "my courses" page, but the main part of the program is to click the Questions part instead. If you click Videos, you can see all of the videos for the entire course. If you click Questions, you can choose which sections to quiz yourself on – which I found to come in handy, when I tried to start studying Marketing and found that the total number of questions was 315. No thanks- I don't have that much time this session! Another way to access the questions is to click the blue "Start Studying" button at the top of the videos page.
The videos are very short, under 5 minutes and more commonly only last for one or two minutes. I ran into there not being the answer for every single question in the videos. My son has started several different courses, but hasn't run into that problem yet. I'm doing the Marketing class, and my son is studying College  Mathematics, American Government, Spanish, and American History I.
Save
Now, my son's brain works a little differently and I've had some trouble convincing him to sit and do an intensive study session at all. He's enjoyed piddling with the site, even learning new information, but it will do him the most good to sit and quiz and figure out what he doesn't know. The reason they can guarantee your money is simply this: if you can answer the questions right consistently enough to reach 90% completion, then you can answer enough questions correctly on the CLEP test to pass it.
My own purpose for studying Marketing has nothing to do with the CLEP test prep, but I'm happy to garner some new information for my own edification and to use in my online business. Maybe one of these days I'll decide to go back to college, and if I do I'll have more knowledge to start with than I would have otherwise.
We are looking forward to my son trying to CLEP out of a few courses this fall, and are thankful for the opportunity to get in some CLEP test prep study time. My son is doing well on the courses where he's already had instruction, and is learning a lot to fill in some holes in previous knowledge in order to score better on his entrance exams. The course is payable by the month, as well as quarterly or yearly, so we may end up extending our subscription to give him time to study a bit longer. In fact, I can see us using SpeedyPrep several times for him and my other kids in the future, because it will definitely save us money to pay for specific study time and a CLEP test over paying for the course itself!
Do connect with SpeedyPrep on Facebook and Twitter, and don't forget to read the other Crew reviews!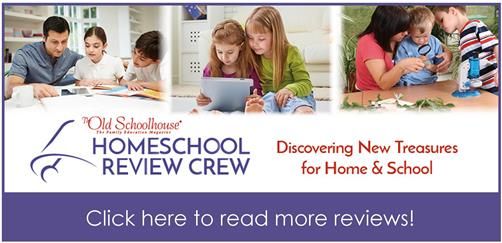 Save