We love reading here and I try to cultivate a literature rich environment to our homeschool. As such, I have always heard about Progeny Press literature guides as being the cream of the crop and was thrilled to have the opportunity to review two different levels of guides for the Crew this year. We were privileged to review the literature guides to two award winning books; The Last of the Mohicans is a high school level literature guide, and The Giver guide is recommended for grades 5 to 8.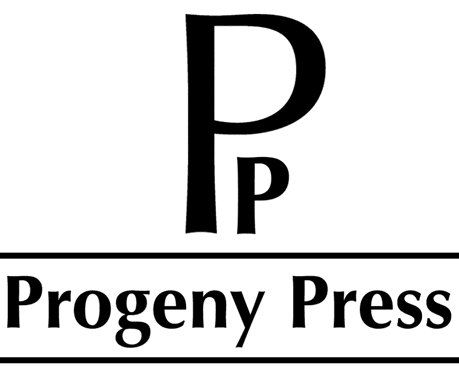 Literature Guides
The guides are layed out very well and the instructions are very easy to follow. Progeny Press recommends that you first have the student read the entire book (or read it to them) and then begin the guide. We had a hard time finding our books (believe it or not… what sort of library doesn't have these award winning titles??? Ours, apparently…) and so we were not able to follow that recommendation. I do think that we would have had much better success if we were able to do exactly that. As it was, we instead read a selection and then did the guide together.
The guides are separated into several chapters at a time, not just one chapter at a time, but in both of the guides we used the sections were 2 or 3 chapters long. That made for great reading days but very long guide days, until we figured out to allow the entire section to take us all week long. So, we would read the entire selection on Monday (The Giver especially was hard to put down!!) and then do just a page or two of questions during the rest of the week. Once we started doing it that way, I got much less resistance from my students.
In each section of questions, there are first several vocabulary questions. Following that are questions regarding the events of the book, then "thinking" questions, and then an opportunity to "dig deeper" and even some optional writing assignments. Often, the "dig deeper" sections have Biblical references and ask the student to read a verse or passage from the Bible and make a connection to the events or message of the story. This aspect and the vocabulary portions are what I personally found most valuable in our homeschool.
High School Literature
My high school student has been reading The Last of the Mohicans and using the literature guide to go with it. He is one who often has trouble drawing conclusions, and is needing to learn some basic study and test taking techniques. He was quite frustrated with the study guide, and I think that either the guide or quite probably even the book itself was simply too high of a level for him to tackle yet. That is my fault in selecting our review, but as great of a reader as my student is I really did think him capable of this.
He says that the study guide itself is a great guide, but he would have felt more confident if I had been reading with him and then working beside him through the study guide. To me, that says that I picked something on too high of a level. I intend to have him actually follow through and do the middle school level guide and see if that makes a difference for him. I suspect that it will; he was simply frustrated with a concept and had a hard time moving past that mental block to the point of being able to do and enjoy the literature guide in front of him. I will take the grade level suggestions made by Progeny Press with a grain of salt in the future, relying more heavily on the reading level of the books themselves. The guide might be appropriate for 8th graders, but unless your 8th grader can analyze a book on a high school Junior level, the book itself might be beyond them. I hope that makes sense.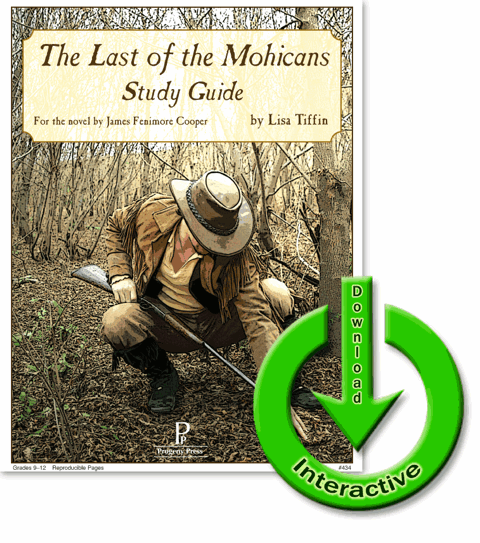 In the future, I will do a better job of analyzing the level of the book he is reading and make a better effort at reading the books with him if there is even a question of difficulty. We have always read books out loud, but I am trying to get him to a level with more independence and thought this guide might help with that. It was just too much too soon, and we will back up and start again. He'll love reading
The Giver
anyway, I'm sure!
You will notice that these literature guides are available in both printed, mailable format as well as a downloadable interactive guide. We reviewed the interactive guides for both of my kids, but my high school student chose to print his out and take it to his room to work on. I'm sure that mostly has to do with the quietness of the surroundings, and the fact that Mom is less likely to stop him in the middle of his work to ask him to help or complete a chore if he isn't as easily seen. (Ooops, reality check, Mom!!) I personally love that we have that option with the interactive literature guides and was thrilled that he chose to do it a little differently. Normally, computer programs are a big hit for us, so I was a little surprised but happy to see my student growing in maturity as he recognizes what will work best for his own study patterns!
He really did like the guide itself, but had some trouble understanding some elements of the story that I couldn't help with because I hadn't read the book. That is what caused his frustration. He doesn't think it would have been better if he'd been able to follow the recommendation of reading the book through first, but only if I'd been reading with him. Normally we discuss a book as we go through it anyway, and he thinks that component is what he needed with this higher level book. He's excited to try a different book with the literature guide because he did love the format and found it easy to use. I hope that makes sense; it is the book itself and my lack of knowledge regarding the book events that made less than stellar for him.
Middle School Literature
My middle school student is just
barely
able to claim that status. The book itself has been very enjoyable for him (and his younger brother) as a read aloud, but I
do
think that this literature guide itself was a little beyond him. The vocabulary exercises are phenomenal and really stretched his learning, and I appreciate the Biblical references and applications. At this level and in our homeschool, we still do a lot of discussing the book as we go. I think that helped with answering the questions on the guide, but the "thinking" and "dig deeper" portions were still difficult and frustrating for him.
As a general rule, I think you can consider these literature guides to be on a higher level; consider their grade suggestions to be Honors students, and for an average student you may want to add a year or two to the suggested grades. At least, when we look to this company in the future, that is likely the standard I will use for our own family. These literature guides definitely stretched my students!
Drew used the interactive guide as intended, and completed it within the PDF. Just click "save" and it saves itself on top of the old one. I had him complete what he could without me, and then would check it and discuss the rest of the questions from the day's assignment with him when he finished. I read the book itself to both of my middle boys, but only had Drew do the study guide. Discussing it as we went along definitely helped with the questions, but Drew still has a little trouble with drawing conclusions. Maybe more of these type of guides will help him with those processes.
Homeschool Literature Guides
In general, I think these guides are great. Use them with your honors student, or your literature rich homeschool and book loving students, or use them at a slower pace in order to try and stretch an average student. I think the high interest level in the books really helped with getting the guides accomplished, and there are many more high interest literature guides – awards books especially – available on the website. Be sure and check out the other Crew reviews on this one, because we all received different guides from different levels!
The guides we received run $21.99 and $18.99 respectively; the price seems to go down by a couple of dollars for each level. The high school guides run $21.99 while middle school guides are $18.99 but if you are looking for upper elementary you will pay less, and lower elementary literature guides cost even less. The price seems to be the same whether you purchase the eGuide or the printed guide; of course, with the eGuides you can print for your family, and don't pay shipping. I love that freedom!
You can connect with Progeny Press here:
Facebook – Pinterest – Twitter – YouTube