Yet another fantastic review opportunity from the Institute for Excellence in Writing and thanks to the Schoolhouse Review Crew, we have been using Phonetic Zoo Spelling Level A [Starter Set] with Brandon. Brandon is 11 years old and was diagnosed last year as dyslexic, which did not come as a surprise to us and now allows us to pursue some options in his schooling that we hadn't previously considered. Spelling has always been a huge hurdle for him and our main flag when we first thought of having him tested, but with help from this spelling program that is changing!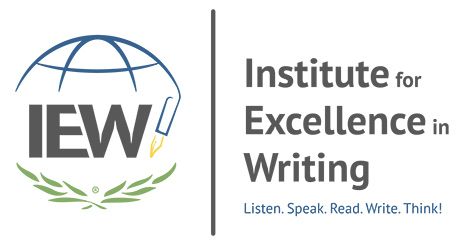 Dyslexia and Spelling
First of all let me say that our having Brandon diagnosed as dyslexic was an interesting journey. He of course had some of the early markers, those that many kids have and then outgrow. When I first started wondering – around 2012 and Brandon was a 2nd grader – I called my grandma (who'd taught first grade in the public school for over 40 years, and then substituted for another 20 before retiring) to ask about his symptoms. After asking several things to help rule out whether he may grow out of it, she decided that she'd recommend him for testing were she his teacher. One of the key things was that I'd found where he'd written his name on the back of a VBS art project – in a complete mirror image; the word was backwards but so was each individual letter, literally we held it up to a mirror and it was fully correct.
He has always struggled with spelling. After he finished the 2nd grade workbook I had, which his older brother had also used and did wonderfully with teaching traditional phonics, I came to realize a key matter. After studying the word  lists and writing the words repeatedly all week long, Brandon had failed EVERY test, EVERY week. He also had done the review lessons and had trouble with those words just like they were brand new. A few other signs were that he could sound out a word… but if it was too long, he couldn't go back and repeat the sounded out syllables and go faster and faster. He didn't remember, 5 syllables later, what the first syllable had been. He was FOREVER sounding out the same word, even on the same page.
Auditory Learners
One of the key things about dyslexia is that students are incredibly smart and have high comprehension skills, just not if they have to read the material themselves. Brandon tested AT reading level, but his comprehension when reading was 2  years behind. His comprehension when being read to, however, was over college level, adult level, NEVER crossing the barrier where the teacher actually marked his level. Apparently, he can really understand anything someone else reads to him. Enter audio books… and enter The Phonetic Zoo.
The Phonetic Zoo works differently. The only components to this spelling program are either the CD-ROMs with the mp3 files or you can order those as downloads, the lesson cards, and the student cards. (We received both formats, CD-ROM and mp3 files, for the purpose of review. I also have the teacher manual and some excellent downloads such as Spelling and the Brain that helped me learn what it is we're doing here. Don't skip those!!)
We start each spelling lesson by discussing the rule. The guide helps direct the discussion, and then I give Brandon his card. The card has the rule on it and an animal character on the reverse. There are some fun things you can do with the words, the cards, and a "Sound City," but my 11yo son felt they were childish and opted to skip them. Probably, at a later date, I will make him start keeping a word dictionary separate from the "Sound City" idea, but we've been in a super dry and tear-filled area for spelling so we opted to skip that portion for now.
Brandon reads the three words on the large lesson card for his level, and I make sure he understands the rule. Then he goes into a quiet room and does the lesson by himself. The audio program reads the word and uses it in a sentence while Brandon transcribes it. There are 15 spelling words per lesson. At the end of the lesson, the audio program tells the child how to spell the word. He checks his own word and marks it correct or incorrect, as well as copying the word down again – regardless of whether or not he spelled it correctly the first time.
That's it. Less than 10 minutes or so of spelling time each day. Brandon loves that part! He also says that it's helping him to be disciplined and learn to write the letters and words a little faster. This has also been an issue; he knows how to write his letters, but it takes him a painstakingly long time – and believe me, it's not because he's striving for perfect handwriting! He likes that because he has to listen fast, he has to write fast, that he's learning to do so. Of course, he has the option both during his practice – they are not tests! – and during his grading to pause the audio at any point, but still it's helping him with a little bit of speed.
The second day, Brandon does the same lesson again, minus the time with me. He already has the information he needs on the spelling rule; he reads his rule card before he begins, and keeps it by him during the transcribing portion of the lesson. The audio continuously reminds him of the rule out loud, as well. He does the same lesson every day for however long it takes to get all the words correct for two sittings in a row. Then we move on to the next lesson.
Lesson 1 took him a full week. He did well with lesson 2, and lesson 3 has taken him a while. He should finish lesson 4 tomorrow, and then comes lesson 5 – which is sort of like a review lesson. Every 5th lesson is words from the child's own writing. I actually don't assign him a lot of writing, but what writing he does do he does ask about spelling from time to time. I'm keeping that list to myself and when we are ready for lesson 5 those will be the words that we spell. Mom will be the auditory program for a while!
My son is moving a little slower through this spelling program than even I'd anticipated. He's at the very oldest of the range for what the program recommends, but he just barely tested high enough to be in this level. He is no longer fighting me about doing spelling, and feels like he is making progress. He likes this spelling program and has asked if he can continue using it. I expect to purchase the cards and downloads for Level B next year. Or whenever he's ready. I'm so thankful that it no longer matters!
This momma is in tears, so thankful to have had the opportunity to use The Phonetic Zoo. It's exactly what we needed, and I highly recommend it especially for dyslexic students, any students who do better with auditory learning, or those who haven't yet found a spelling program that works for them. You can find IEW on Facebook, Twitter, Pinterest, Vimeo, YouTube, Google, Instagram, and on their Blog. Don't forget to check out the other Crew Reviews!