When it comes to home management, I'm the first to admit that I'm certainly not the best out there! At the same time, the Lord has definitely brought me a very long way both in conviction in this area and in practical methodology. Be sure to read my article from yesterday about planning, because much of my home management strategy and success is due to the methods I mention there. To me, there are several areas that the term "home management" includes: chores and cleaning, time management, meal planning, finances, and homemaking activities.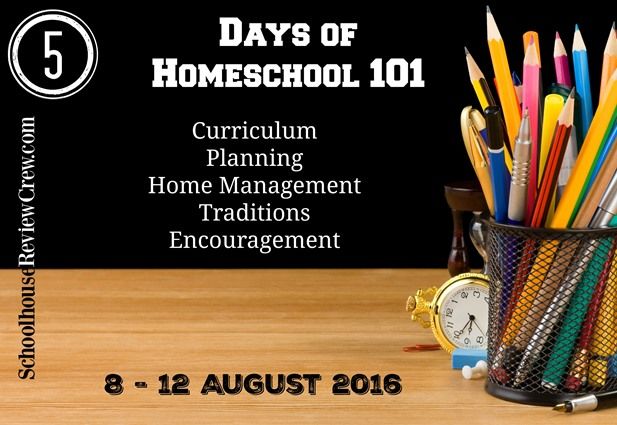 Chores and Cleaning
In yesterday's article, I linked to a past post on this site that I wrote last year about chores. We are still using that same method in my home. In short, I found that we have 5 chores in our home that need to be done daily. Those chores include: dishes, clutter, sweeping, bathroom and bedroom, and laundry. Between myself, the three big kids, and my husband, each of us does a different chore each day. When I do my chore, I use that time to train my youngest two kids on that particular chore. It's continued to work well for us!
On Saturdays, we switch to a "zone cleaning" method so that everyone in the house deep cleans a different room, plus does deeper cleaning in their own bedrooms. We often have activities on Saturdays, but this is still getting done generally at least twice each month. I have a list of weekly things that need to be done in each room, such as clearing off the surfaces in the bedrooms and wiping down the door knob, frame, and light switch in each room. Those are things that I gleaned from The Homemaker's Mentor several years ago when I reviewed it.
One last tip I can add here – and please let me encourage you to go read the old post I linked above, because it's excellent and I don't want to restate here everything I said there – but I can add that the best thing I've done is to pay attention to where I have clutter accumulating. If I see an area where clutter begins to be a problem, I start paying specific attention to the type of clutter that it is. Obviously, that's the place for whatever I'm setting there! It just needs a better way of organizing it so that it can actually go there. Stop working against yourself and realize that wherever you naturally set things is where they should go; if everything has a place and everything should be in its place, that place should be where you're going to set it no matter where it "goes." Work smart, not hard!
Time Management
If you've been reading my blog for any length of time at all, you know that this is one area that I've struggled with and worked on for a number of years. With my planner method I blogged yesterday, this has finally become more of a reality for me. It's not about having it down perfectly every day, but it's about having a routine and a plan for getting it all done. If you shoot for the moon, you'll land among the starts; that's how I view my time management.
One thing I've done differently this year is that I've really tried to put an emphasis on spending quality time with  my kids. I didn't mention it yesterday, but if you'll look closely at my weekly planner page on the colored tabs for each day of the week, you'll see a spot for the name of a kid. I determined to take 30 minutes each day to spend "mommy time" with each of my kids. I had the big boys list things they'd like for me to do with them, things THEY enjoy and not necessarily something they think I would like for them to do with me, if that makes sense. The twins are easy, but having this list for the big kids helps us each week.
I believe that it's super important to be giving the Lord His time each day. I don't always do it first, because I need to get my day started when it's key time for the kids. But I do make an effort to get my Bible, reading, and prayer time in daily. I'm working on making my own little "war room" area to help with that as well. I also think it's more important to focus on my marriage than it is to focus on my kids, so you can bet yourself that one day each week has me spending time specifically with my husband for at least 30 minutes.
The last year has been more peaceful and less stressful regarding time because, I believe, of implementing the combination of these things. The planner has made a big difference, as has the chore chart, but being intentional with my time is what has made the biggest difference! Just like we have a set routine for school, we have a set routine for our chores, a set time to spend time together, a set family time, time set aside for spiritual growth, and for free time. It's not about a day timer schedule, but more about a routine; it's about order instead of chaos, and it only takes thinking about it ahead of time.

Meal Planning
To be honest, this is still an area where I'm working to perfect my method. I'm still trying to stick to my Trim Healthy Mama plan of eating, but have failed miserably. I'm right now jumping back on the bandwagon and have a goal of losing 40 pounds by the end of the year. I think THM will help me do that, along with some other helpers I am going to use.
But balancing my meal plan with  my budget has been difficult. Recently, I made a 2 week meal plan that included allowing my kids to eat all the yucky (but cheap!!) carb choices while allowing me a "substitute" meal choice. I've also gotten better about serving meals with each dish separated – such as spaghetti noodles separate from meat sauce – so that I can substitute one part of the meal for something healthier. (I'll have spaghetti squash instead of the noodles.)
One of the most difficult things for me is that I deal with some pretty severe fatigue every month. It's definitely hormonal, and I'm not sure whether there's a bigger explanation for it or not. It's better when I eat right, but that doesn't always prevent it, and I can deal with it much better if I remember to prepare for it rather than going along and acting like I'm fine until it wipes me out one day. My default during these days of exhaustion is to just go pick up frozen pizza. I really cannot continue doing that!
My next step, personally, is to sit down and plan out 30 lunches and 30 dinners. At least 10 of each of those needs to be something that I can just stick in the oven or pull out of the refrigerator and eat it without much preparation, or it needs to be a meal that someone else in my family can (and is willing to) fix without me. I do great at meal planning when I'm out of groceries and need to "figure out" what to eat on what we've got. It's time to get in the habit of doing that ahead of time!
Finances and Homemaking
Finances are something we all work on balancing each month. We've used some Dave Ramsey principles in our home, but our percentages don't work out like his simply because our income has been too low. (The solution is to increase the income! Yet that hasn't worked well or been an easy option for us.) Of course, tithing opens up a wealth of blessing, and we do that as much as possible – not every time, I will admit. For now, I'll just say that we are paying all of our bills, our rent, and having plenty of finances for the travel gas that we need. God provides, even if it doesn't work out on paper!
Homemaking is a subject that I love, yet I don't get around to doing those things often. I'd love to do more sewing and crocheting; I do more of that in the fall as we near the gift-giving season. I'd love to learn gardening and canning, but some of that is a time management (and priority) issue. My husband has begun asking me to get back to scrapbooking! That's a blessing, and I've begun thinking about how to make that work best while still trying to get all the housekeeping done.
Blame it on Chip & JoJo (who happen to live right up the road from me, by the way), but I've been thinking more lately about decorating. On a budget, of course! We've now lived in the house we moved to 2 years ago longer than we've lived anywhere in our entire marriage, and I'm a little bit attached to it. Keep an eye out on this blog for some DIY decorating on a budget ideas soon! Starting not least of all with some Joanna Gaines inspired lettering on the walls. Because that's how I roll!
—


Save