Happy Spring Break everyone! (Again.) This week hasn't gone nearly as planned, but God is good and He is doing amazing things in our lives! It's quite hectic, and a little topsy-turvy as we never really know what to expect from day to day, but it's a season of transition and things are going wonderfully. How has your week been?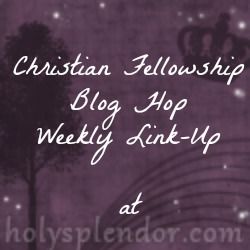 I've enjoyed linking up with the Random 5 linky, partly because it just gives me a great format to be able to share the updates with you that I enjoy sharing. I'm looking forward to seeing what all I've missed lately with you all! Blessings!
We bought a laptop! I had mentioned wanting one, to use to just WRITE when I am away from home, and also to use for my Personal Shopper endeavor. But, with hubby's training this week, he called on Tuesday night to say that he had online classes assigned that he must finish by Friday – and he had no way of accessing them! Most everyone else had brought computers or phones they could use; a few folks were scrambling to have someone bring them theirs, but we just flat out didn't have anything to send! So, since I'd already been talking to someone, I went ahead and got that and brought the computer with me when he came to get me on Wednesday. The Lord works in mysterious ways, I suppose!
Our mama kitty had her kittens on Wednesday! 4 kittens, two grey and two black, but honestly I didn't take the time to note how many of each gender. One of the grey ones is a boy – this I know because I had to (got to!) save him! When we first found the kittens, I think the mom had gotten locked out of the room for a bit, and we had to 'dig' a bit to get to them. There were three… and then I saw a 4th all by itself, and it looked already dead. I touched it, and it moved and mewed, so I went to work warming it and putting it next to its mama, and fed it milk with a dropper. By the end of the night, our 2 hour + visit to church included, this kitten was moving and nursing on its own and doing well. YAY! I'll get some pictures up soon.
We are on a sort of mini-vacation right now in Austin! (We are unaffected personally by the tragedy at SXSW as we are in a totally different area of town. The folks I know are all safe.) Hubby's training is about over, and we'll see some friends and have dinner tonight and then the plan is to come home tomorrow. (Unless my mother lets me know that she needs us to come home tonight. She has my kids! Thanks, Mom!!!) A definite mini-vacation for me, quiet and away from the kids for a couple of days and though he's been in training all week hubby is enjoying time away as well. I know I needed the time away, especially as we move out of this rough season, just to recharge and be READY for the next season. We also really needed some time just for us, to reconnect and rejuvenate as a couple emotionally and spiritually especially. It's a new day for us in all areas of life!
God is putting some teachings and writings in my heart. Do keep an eye out for more faith teachings, sermons, prayers, and just spiritual talk on this blog. It's what my mission statement is and I've purposed to do more of it, and the Lord is definitely putting it in my spirit. Now to talk with Him about making a plan and when to do what as far as this blog goes! New life season, new mission all around, I suppose!
We are looking for a house! We hope to buy but aren't holding our breath, and are looking at least for something a little larger and a little nicer as we move towards being able to buy. I didn't even realize it until this week at church, but there is a mortgage specialist available to us through the church. I can't wait to meet and talk with her and put into action so many things!! God is good!
Join us! Link up, visit one another, get to know each other, form relationships! Blessings!