We are a game-playing family and I'm thrilled to bring you this review of the game Commissioned from Chara Games! Commissioned is a game for bigger kids and adults, and it's based on the Biblical events of the New Testament. It is true that you don't need any knowledge of Biblical events, history, or trivia to play this game; it is basically a movement and exploration game with a Biblical theme. There are no questions to answer, though there are some cards to be read. My dyslexic middle schoolson had no trouble, but my first grade twins were bored and wandered away after only a few minutes.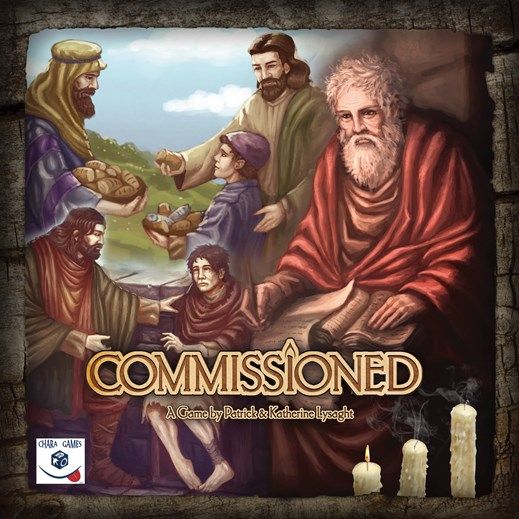 Christian Board Games
As a Christian family, we aim to spend time together doing something other than screens. Games are one of the ways we do that, and we are always up for a faith-based thematic game. Honestly though, the Bible trivia games become tedious and the kids get tired of playing with the adults. (Or, more accurately at my house – everyone else gets tired of playing with ME, and with my oldest son. HA!)
I was eager to review Commissioned partly because the game offers different scenarios, different game playing options, and different difficulty levels. I didn't realize until we started trying to play that essentially this game offers at least 5 different games because of the scenarios! You can play each scenario at the easier or the more difficult level, and you can play with or without a couple of different variations. You could play this game once a month for a year and not get through all the options! (Maybe you could if you played it twice each month.) For my family, that means this game won't get boring any time soon!
Because of all of these different options, it's definitely a doozy of a learning curve to really understand how to play it. I read the instructions, and honestly I don't see that very many people would be able to play fully with just the instructions. Thankfully, the company also provides an instructional video on their website. We utilized that the first time we played; actually, I watched it with my oldest son, and during game play we would continue to reference it all the way through. My suggestion is that a couple of people who are really patient try to play it this way the first time, so that they can easily explain it and include others in the game play.
After the first time, though, you really find your groove and it becomes so much fun!
I'm not sure that the first few times – or even now when we play – that we are doing everything correctly, but we found a groove that works. Some things I wasn't sure of included how to actually use and what to do with the draw pile. Which cards to use for counting up points to buy new faith cards took us almost our whole first game to realize we'd done it incorrectly. We aren't sure why the Apostle John's "special power" does any good. (It says to remove 2 cards from your discard pile and put it in the box. We aren't sure why this matters?) I'm still not completely clear on how to place and properly respect the mission and growth blocks in the game.
But one thing about this game – definitely, the more you play it, the more you understand it. And it's fun even when we aren't completely sure how to do all the little intricate details. It will definitely be easier to explain to others since we have played it a few times! I can see us taking this to our church youth group game nights, and maybe even our homeschool group game nights. My whole family loves games so I'm sure we'll have the opportunity to play it over the holidays this year, too. I can see this game being used as a gentle way to include non-believers in a fellowship night and how this game would inspire questions from that particular crowd. Use it as an evangelistic tool, because you truly don't need any knowledge to play it but it might inspire the gaining of some!
Chara Games has several new games including 3 Seeds which some of the Crew had opportunity to review in addition to Commissioned. You can connect with the company on Facebook and Twitter. Don't forget to check out the other Crew reviews! We'll be keeping an eye on this company for more Christian worldview family fun.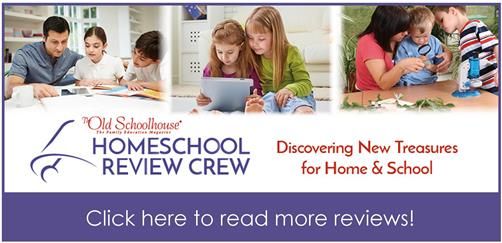 Save