We love games around here, and especially games that we can all play together! We were happy to review Unauthorized, a card game for 6 players, from Chara Games whom we've come to love! There are 7 of us if you count the twins, and this is a quick card game to play once you learn it, and tons of fun!
Christian Card Game
The premise of the game is the underground church. One person is the pastor, one person is the state. Everyone else takes their loyalty from the hand they are dealt and they have to play as if they are loyal no matter what they "want" their loyalty to be. (This sounded to me like it might be hard for my younger kids, but really it's just green cards or red cards and they didn't care!) You try to keep your loyalty secret from everyone until the very end, but depending on the play the other players can make you reveal certain things or maybe the way you play will reveal it!
We've reviewed from Chara Games before and had a bit of a struggle to learn to play the previous game; Unauthorized is NOT a difficult game to learn. There is a video to watch to learn to play, but we didn't need it when we first learned. We did take a trial run and realized we'd been doing some things wrong and had to start over. One thing we had to figure out is that when the instructions said "basic set" and "8 set" and "10 set" cards, that this information was on the back side of each card. With only 6 people, you don't play with ALL the cards in the deck, only with the ones without a number (8 or 10) on the back.
Since the game requires at least 6 players, we included our 6 year old twins. The way we did it was simply that I helped one kid and hubby helped the other kid, plus he and I were each playing our own hand. Once the kids got hold of how to play, though, really the only thing we had to help them with was reading the actual card. They didn't seem to grasp that they were on the side of the church or the state, just that they had more red cards or more green cards and that their "identity" card allowed them to make special plays that no one else could.
One thing we realized at the end of our first game was that everyone – EVERYONE – can be converted! We were mostly all giving our red cards to the player who was the state. In the end, we realized that if we hadn't condemned him to being all bad that we could have converted him. We didn't really pay attention much to the cards themselves the first time besides if they were red or green, but at the end of that game we realized that each card has an experience on it.
Our life experiences shape how and what we believe. Some circumstances draw us closer to God, and some tend to pull us away from our faith. Some experiences could result in either, and there are cards to reflect that! This was a great way to talk to the kids not only about their personal experiences, but about talking to people in the context of that person's experiences and how to witness to them as well not being quick to judge!
We had a lot of fun playing this game, and are sharing it with our homeschooling group and our youth group as well. It's a quick game – just under a half hour with the 7 of us – and really leads us into a deeper understanding about relationships, witnessing, working together, and even the methods and mindset of the underground church as we seek to keep our loyalties secret. We highly recommend this game!
You can stay in touch with Chara Games on Facebook and Twitter. Don't forget to read the other Crew reviews!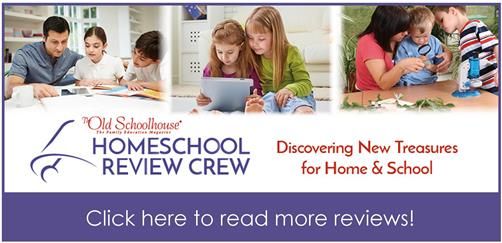 Save