I love Home School Adventure Co. and have always really enjoyed any product we've used from them! That's why I was excited to have the opportunity to review Celebrating Manhood: a rite of passage guide  by Stacy Farrell. The information I was given upfront did say that this is a resource for parents, and I was happy to read the website and see that this is an aid to help plan for a celebration for my boy(s) making the transition to manhood!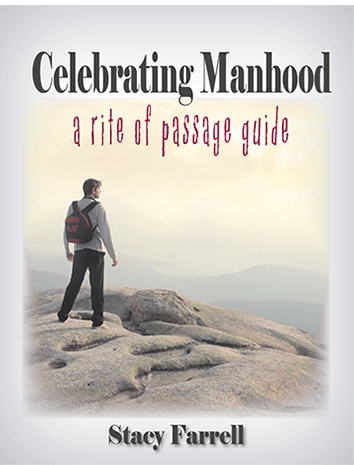 A Celebration
This resource is about helping a mom plan a get-together all about the celebration of her son into manhood. It can be done at any age or milestone you choose. There's a great informational sheet concerning the intent of a mom and how it's intended that we can plan and facilitate (because, as homeschool moms, that's often what we are good at doing) and mostly step back for the celebration for our boy with the men who are important in his life. I'm absolutely on board with that!
I do wish it had included more information about this. I'd love to see a few pages on the Biblical foundations of celebrating this transition, on how it's appropriate in this situation for it to be essentially the men, and why some of the suggestions are made. For instance, she says to include Dad (absolutely) and then to invite 3-4 more men that are important to the boy. I'd envisioned a larger get-together, personally. I kind of understand the smaller environment given the discussion and activities she suggests, but I'm not sure why it's better to have fewer in general. It's just something I wondered.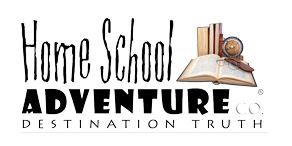 This guide is a pamphlet-type resource plus printables, which includes the following:
their personal story

an outline for the celebration event

a printable invitation to your event

question cards to promote meaningful conversation

I Remember When…

If I Had Only Known…

What I Value and Respect

a printable poster
My idea when I requested to review Celebrating Manhood was that I might could use it to plan a couple of important events that are coming up soon. My son will be 18 next week! I thought we might could plan a party for him using the ideas included here. We might still do that and use this as a jumping-off point for our celebration. The invitation included does talk some about a birthday event possibility, but the outline information does make it clear that this isn't intended to be a birthday party. (It says to be sure and include dessert aside from birthday cake! HA!)
Another idea I had was to use this as a jumping-off point for my son's high school graduation. At this point, since she is recommending a very small and intimate gathering, I think it would be a more appropriate fit for a small after party rather than the main graduation party. On a similar note – this probably wouldn't help you much with planning anything regarding a wedding. I think my son, turning 18 and graduating, are probably the oldest and furthest milestones that you'd want to consider using this product to help plan. You can certainly go younger, though.

As I said to begin with, Home School Adventure Co. is a homeschooling company I really enjoy and have used several of their products in the past and can recommend in general. You can connect with them on Facebook, Twitter, Pinterest, Google+ and YouTube. Do go check out the other Crew reviews by clicking the banner below! We all had access to different resources this time around.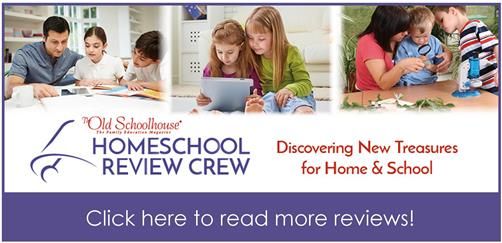 Save
Save