The "If You Were Me and Lived In…" children's history books brought to you by Carole P. Roman and Awaywegomedia.com are a fun way to introduce kids to history topics in a relatable way. We were blessed to receive for the purpose of review 4 titles from this series. I read some to my first grade twins, had my middle school son and high school son each read one alone, and had my middle child try to read to his younger siblings. We've enjoyed perusing through these books for the last several weeks!
Children's History Books
The books in this series are written towards children, and what ages will enjoy these children's history books I think is a wide range. My first grade, six-year-old twins were interested as I read to them out loud during our reading time. My sixth grader was also interested in the material, though he had a little bit of a hard time reading these books himself. (More on that later; this student is dyslexic.) My eighth grader really seems to have enjoyed these books, and even my high school student took a gander at them. That, I think, is likely more due to the fantastic illustrations!
The books we received included:
We were sent the American children's history books for review, but this was a generous vendor who also sent two extra books for us to peruse. We were interested in the American volumes because all of my kids are studying US history this year, and we are just for the first time introducing a history subject study to the twins. Before the last few weeks, they hadn't been studying any history at all, focusing on just the core subjects until they learned to read.
These worked out wonderfully as an introduction for them to what will become our core history program. These lovely books, complete with beautiful illustrations, were fun to read aloud and definitely got the interest sparked in my twins! They are written in the second person voice, which is a novelty in and of itself. Some of the books (both of the American ones) are directed towards a boy "you" and others (both of the others) are directed more towards girls. Each discusses options for the other gender, referring to your sibling.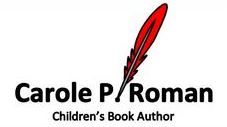 These children's history books kept not only my young twins engaged, but also sparked the imagination and inquisitive nature in my 8th grader. My most resistant student, this child learns best by reading what interests him and then deciding to do further research online or in other books to answer specific questions that arise as he reads. The back of these books contains some fantastic starting points for just that type of learner!
There are lists of actual historic figures from the specific time periods, and a small paragraph about the significance of each. This makes these books a fantastic jumping place for a delight-directed learner or for a unit study! The books also contain a glossary. Within the context of the books, some words have pronunciation guides which indicates that those words are included in the glossary. To be completely honest, I wasn't overly impressed with the pronunciation guides and found some of them confusing as they don't use the typical standard markings. My 8th grader didn't care, though, and was just happy to find the definitions in the back of the book.
I did find quite a few editing errors. The voice isn't always consistent and I found the subject line a little difficult to follow a time or two within these four books. I'm not sure this would be blatantly obvious to anyone but our grammar-intensive family, but I do think that it's the biggest reason that my dyslexic son found it difficult to read these books. He was happy to sit in when I read to his younger siblings, and I even caught the two middle boys looking at the books together once. Brandon did struggle some, though, when I asked him to read to the twins. He wasn't able to answer any questions at all after he'd read one to himself, and after I saw him struggle reading to the twins it dawned on me what his trouble might be. For younger and struggling students, these children's history books are definitely more of a read-aloud than a read alone.
I will say that the books run the gamut of interest level. The American books are definitely on a younger level while the Middle Ages book would've been beyond my twins. Even the younger level books were too long for reading in a single session for my kids; my middle school student even placed his bookmark to finish the next day. They are not booklets; the Middle Ages book is as thick as a pencil grip!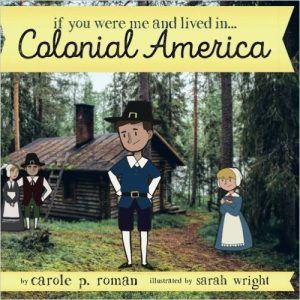 I do want to point out that there are some discussions in the Middle Ages book specifically that some people may not want their kids exposed to, spiritually. It discusses that doctors used to believe in "four humors" in the body – blood, phlegm, black bile, and yellow bile – and that these should be in balance in the body and influenced personality and mood. It also discusses how people referenced the signs of the zodiac; that phrase is basically all it says about it. These are on pages 60 and 62 if you can find those on a good preview.
This author has some books about teaching kids yoga, which personally goes against our own spiritual beliefs, so I am super sensitive to this type of thing in books and from this author. I was looking for it, so it was blatantly obvious to me, but it wasn't presented in a way that concerned me for our family. Do be aware that these things are there, though, because it may trigger questions from your kids. (The Colonial America book had a couple of minor flags in it for me as well… less blatantly obvious flags. I suggest finding a good preview including the first dozen pages or so on Amazon if you can.)
All in all, our family enjoyed these books and we are happy to have these on the shelf as an added resource and source of enjoyment. I wouldn't mind ending up with the full series, and some of our Crew friends reviewed other books from the series so don't forget to check those out as well! The graphics are new and different but it's still the same Crew. You can connect with Carole P. Roman on Facebook, Twitter, Pinterest, and Goodreads.