We have been using more audio products in our homeschool since my middle son was diagnosed as dyslexic a couple of years ago. Heirloom Audio Productions has become one of our favorites, so we were all eager to review the newest story, Captain Bayley's Heir! We've been listening on the way to and from our local weekly homeschool co-op.
AudioDrama
The audiodrama isn't just a generic reading of the original G.A. Henty book; it's a theatrical presentation for your ears! Voice actors play the part of each character as well as the narrator – and do take a look at the actor list, as they are mostly recognizable from favorite films. This is one of the main reasons my kids were willing to review this company the first time. This time, they were all about it without asking who the voices were, because they love listening to them!
Purchase also includes access to bonus features on the Live The Adventure Club website, and that includes a fantastic study guide. For each chapter, there are questions to make sure your students understood and even caught all of the events in the audiodrama chatper. (Each chapter is on its own track.) There's a vocabulary section, plus a section to get the student to "Think Deeper." This includes map work, historical research, drawing conclusions, explaining elements, and many more critical thinking questions including examining the Biblical references that G.A. Henty is known and loved for including.
The Biblical worldview is one of the major reasons that I, as the mom and homeschool educator, really appreciate these audiodramas. As our main character – Frank – goes through the story, we hear about the decisions he makes and discuss as a family if those were good decisions, poor decisions, or what made Frank decide those types of things. There are passing Biblical references, and then there are outright worldview spotlights such as my favorite part of the story.
Frank has been kicked out of his London school and believes that his uncle has disowned him, and he runs away and secures travel on a boat to America. He's helping out on the boat and obtains a job invitation from the captain. There's a tree in the river they're traveling and Frank is able to contribute and save the crew and the boat. The captain later has a talk with him specifically about prayer, and about the providence of God and how all the men at sea know it and count on Him to keep them safe. What a privilege to share stories with this kind of theme with my children!
Since I have at least one student who simply reads slower than he understands, it's a blessing to have these beloved ebooks on audio, and even more of a blessing to have them in a format which keeps my kids – all of them – interested in the story and begging for more. We stay in the suburban even after we get home so we can finish listening to the chapter! And it wasn't because I made them. They begged me to wait. We will definitely continue to obtain audiodramas from Heirloom! I think the kids might lynch me if I didn't!
You can keep up with Heirloom Audio on Facebook, Twitter, Instagram, and Google. Be sure and check out the other Crew reviews!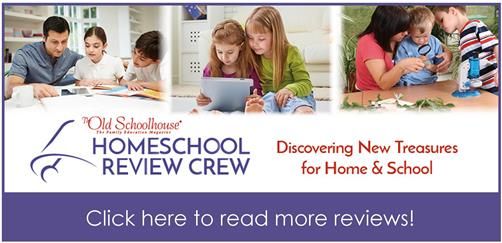 Save