I'm one homeschool mom who has a difficult time including extras like art into our homeschooling day, and have always needed an easy option if I'm going to do so. ArtAchieve has served me for the past couple of school years, and this year for review we are blessed to be reviewing their Entire Level II with my four younger kiddos. The website says that this level is appropriate for ages 7 and up, and that's probably pretty accurate; my twins who will be 7 in September have been using it without any problems.

Online Art Units
There are multiple ways to view the lessons. Last year we mostly watched the videos, but this year I had different students using different styles and my older kids (as well as myself) have preferred to use the PowerPoint slides version of the lesson. The video lessons are a great speed for the younger kids. John Hofland uses slow and specific speech as well as very specific instructions which is just perfect for the little ones to keep up with in drawing.
Each video lesson starts with some information about the history and culture of the original piece of art work. We found that if this was our first introduction to the information, that it was a little tedious to sit and listen through it before we started our art. But, within this section John includes a Cross Curricular Connections link back to his own website, where he has collected links, information, resources,  and so much  more in order for you to make this truly a full unit study based around the art! It does/would take a little bit of prep work on the part of the parent, but I can see this being a full week's study and including the project a little each day.

Art
The process he chooses is very systematic. Even my high functioning kiddo is able to complete these projects without frustration, and my family loves the fact that there is so much variety because John allows room for creativity even within his precise instructions. My older kids and I have gotten to where we prefer to use the Power Point slides, and then only reference the video if there's some place where we aren't quite sure of a step. The videos are definitely more specific, but since we completed the Entire Level I when we reviewed it last year, we feel comfortable enough with his process that just the written directions with pictures make perfect sense to us.
John shows the original art work. He shows an outline drawing  for you that you are going to copy. There is a warm-up for every part, and my younger kids have really enjoyed doing this warm-up. They are similar to the fill-in-the-box activities from general activity and puzzle books, but the point of these is to learn to draw precisely what you see and practice the different types of lines, as well as realizing the components within the drawing itself. Then he takes you step by step through the drawing process, the design and color process, and never lets you forget to design your background!
My twins have enjoyed it most this round. My middle boys are interested but only mildly, and I've had to make them do it this round. But in doing some projects myself, it's a calming  and non-stressful outlet for creativity and we are going to work hard to go ahead and include this as a weekly project for all of us. I just think it will help our week if we start our Co-Op Class Mondays with something soothing and of which we are proud to accomplish.
Good job, John! Keep them coming, please! My one request – I hate to lose these lessons and would love to see a lifetime membership or downloadable videos/ppt files. I'd expect to see an increase in fee, of course. $5 per lesson for a full year is reasonable if I'll use it more than once but I'd pay $15 if I could have it indefinitely. Just a thought.

You can connect with ArtAchieve on Facebook, Instagram, Twitter, Pinterest, and Google.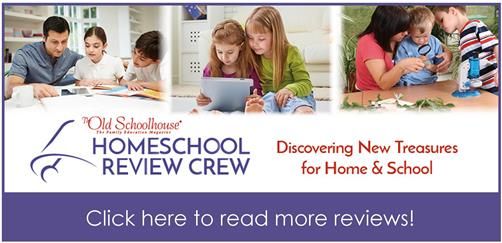 Save
Save
Save