A+ Interactive Math has just released their new Math Mini-Courses and we have had the opportunity to review a couple of them through the TOS Crew. There are 20 different Math Mini-Courses available for purchase from $9.99 to $19.99 which is super reasonable; we used both Elementary & Middle School Division (2nd-6th) and Advanced Fractions (4th-8th) during our review period.

I must say that I'm very thrilled at these new Math Mini-Courses being offered! I have several students with math learning gaps and haven't been certain as to how to address them. For our purposes, these are fitting the bill perfectly! My 7th grade student is very math-inclined. I finally decided to just let him start pre-algebra, because I'm positive that at least part of his obstinance in getting work done was simply because he was BORED. It did work – but it also did reveal that there were just a few places that he needed specific instruction.
Because his math learning gaps were obvious to us, I didn't have him test. I just knew which courses he needed. He had never had long division, and was having problems with fractions with different denominators. So, that's why we chose the Elementary & Middle School Division (2nd-6th) and Advanced Fractions (4th-8th) Math Mini-Courses.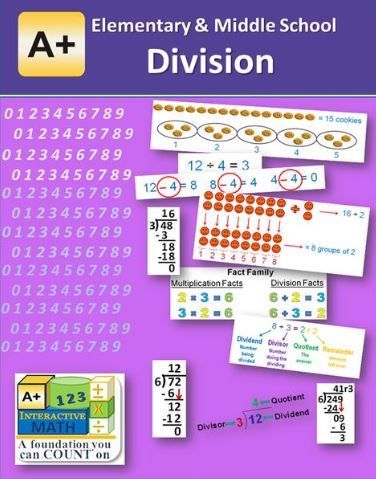 The way the Math Mini-Courses work is that the parent and student have their own logins. That way, the parent can check reports and progress among other functionalities that the student login doesn't have. The student logs in and goes through the video lesson, which includes a 4 to 5 question interactive quiz. For my math-brained student, honestly, often this portion is all that was needed.
For those who need more practice, though, there are worksheets available. These worksheets are available as either an online interactive version OR a printable page. That's handy if your student does better with pages, or it would benefit a student who needs to do it both ways. When I sign my other son up for these, there's a good chance that he'll need to do both. He can work out his answers on paper, freeing up our computer as he will take longer to work through problems. Then when he's finished he can get back on the computer and enter his answers into the interactive worksheet online. That takes the pressure off of ME because the computer keeps up with his grades that way!
There's also a test available to generate either as a printable or as an online interactive feature (or both). The system keeps up with grades and gives a final tally. One thing we did run into was even when my student had clicked "submit" and had a final grade on each lesson, when I checked in on him it didn't mark the lessons as COMPLETED. Even if there's a final grade and you know that he got 5/5 right (or 4/5 which is the lowest my student received), the student still must change the drop down box to show that he completed the lesson. That's no big deal, once we realized it.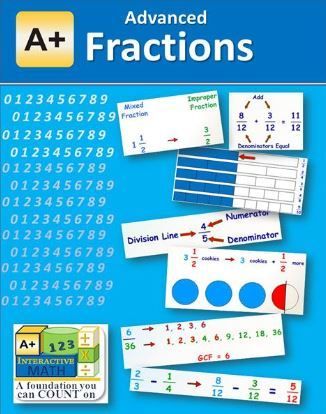 About the lessons themselves:
Honestly, they are a little dry and slow paced. But I think that's PERFECT in this situation because they are intended to fill in any math learning gaps your student might have. With the 5 question quiz and the video, these lessons only took about 5 minutes each! They do a fantastic job of covering all the ins and outs and in-betweens and will absolutely help fill in those math learning gaps. My own student swears he already knew what he has covered – except he didn't know how to use a division bracket (which proves Mom's opinion) – but I'm positive it's because this program explains things so fully that he was convinced that he already had those bits of learning. I'm just happy to fill in those math learning gaps and move on!
We will absolutely be looking into using more Math Mini-Courses in the future,for him and for my other students. I'm honestly going to look at their full program now for my younger, dyslexic student. I'll start with the free trial test, and maybe we'll for for a few Math Mini-Courses for him or maybe we'll do the full program. I haven't decided, but I already know that A+ Interactive Math is going to be a perfect fit for that student. One of my kids will only need it from time to time – as we discover and pinpoint those math learning gaps I keep mentioning – but it will be right up the alley for my other student.
Don't you just love homeschooling? This is one happy mama here, recommending you check out A+ Interactive Math and see if it's as good of a fit for your family as it is for ours! You can connect with A+ Interactive Math on Facebook, Twitter, and Pinterest, and don't forget to check out the other Crew reviews!